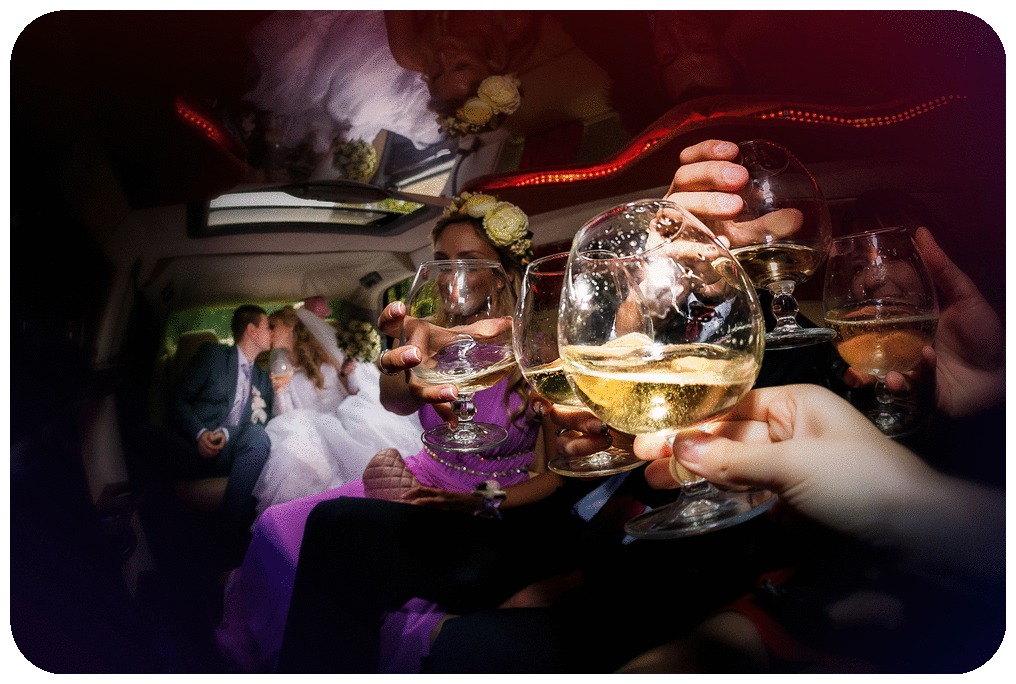 A lot of details go into planning a flawless wedding. Every detail of the wedding, including the venue, guest list, flowers, and food needs to be meticulously thought out and organized, and that can be quite the task for a bride and groom. Fortunately, Think Escape is here to take care of the transportation.
Think Escape is the perfect choice for couples who want one less thing to worry about on their wedding day. Arrive at your ceremony on time and in style in one of our top-of-the-line vehicles, complete with a personal chauffeur driver and complimentary champagne. Our luxury party buses, shuttle buses, and limousines can accommodate anywhere from 8 to 55 passengers, seamlessly transporting guests and the wedding party wherever they need to be.
Just as a wedding planner makes sure every detail goes right during your reception, Think Escape's transportation experts ensure that you and your guests won't have to think twice about getting where you need to go all night long. We'll take care of all the details so that you can simply let go and enjoy your special day. And don't worry about running late to the altar—our limousine and party bus chauffeurs are dedicated to keeping you on schedule. From the ceremony to the reception to the after-party, Think Escape is the partner you need when it comes to coordinating the ins-and-outs of wedding day transport.
Want to learn more about how Think Escape can help make your dream wedding a reality? Our dedicated team is here to answer all of your questions. Cross one more thing off your to-do list: Call us today to arrange luxurious transportation for your wedding day, and breathe easy knowing that there's one less thing you'll have to think about when the big day comes. Sit back, relax, and enjoy a glass of champagne on us. We've got you covered.